This project aims to explore effective ways of teaching key content of the new GCSE to resit students. Working collaboratively, teachers of resit groups from FE and schools will develop and share effective ways to approach the new GCSE, with a focus on issues particularly affecting this sector such as: student confidence and motivation, condensed timeframe, and large student numbers.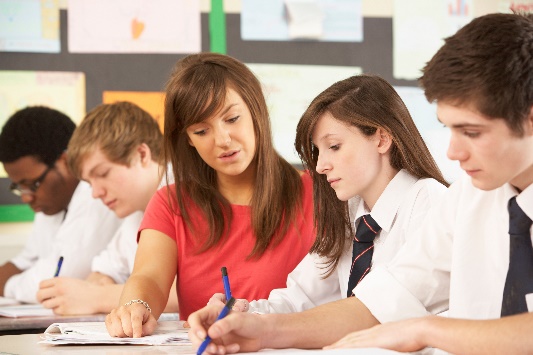 Who will be leading the group?
Sally Bamber
Sally Bamber (Dr) is currently the lead for the Secondary Mathematics PGCE and Mathematics Enhancement Course (a Subject Knowledge Enhancement Course for non-mathematics graduates training to teach mathematics) at the University of Chester. She moved into teacher education in 2006 following 15 years mathematics teaching experience in four diverse schools. Sally is currently a TERN Research Fellow, collaborating with colleagues from a number of North West Higher Education institutions. Sally's current research interests include deepening mathematics understanding using art images in KS2 and KS3 and raising attainment in GCSE mathematics for middle to lower attainers http://www.bsrlm.org.uk/IPs/ip36-1/BSRLM-CP-36-1-04.pdf . Sally is an active member of the British Society for Research into Learning Mathematics and the Association of Mathematics Education Teachers.
Who is it for?
Teachers of post-16 GCSE Maths resit and/or any head of department where post-16 GCSE Maths resit is taught. Participants may be based in FE colleges, sixth form colleges, schools with post-16 provision or other post-16 settings.
What are the intended outcomes?
Participants will deepen their knowledge and understanding of the curriculum demands of GCSE Maths and their awareness of pedagogical approaches that best support students taking GCSE for the second time.
Participants' departments will, through shared good practice, become more effective at teaching GCSE resit, for example by wider and more confident use of teaching approaches such as bar modelling, multiplicative reasoning or realistic contextualisation.
There will be increased localised support and collaboration between FE colleges, sixth form colleges and 11-18 schools.
There will be increased student engagement with, and conceptual understanding of, maths, and, in turn, improved student outcomes at GCSE.
Participants will explore the scope and content of a one-year scheme of work (effectively eight months).
What will it involve?
Work Groups will meet through a two face-to-face meetings, with participants engaging in gap tasks at their own institution.
Participating teachers will develop their practice to develop teaching and learning approaches and pedagogy to promote student engagement with the revised GCSE curriculum and develop their own confidence in teaching the new GCSE as a resit in post-16.
What is the cost?
Free
Cover costs of up to £200 per day will be paid for teachers in their first two years of teaching. Please indicate where requested on the booking form.